In an ever changing art market, collectors need to kept current with recent valuations. When you own considerable art assets it is prudent to go beyond basic blanket insurance coverage and have your fine art scheduled and updated regularly. The retail replacement value is the price that your insurance carrier agrees to pay you in the event of loss.
The value of unique works of art cannot be determined without careful research based on comparable property. Once a value has been established for your scheduled property, you won't be in the position of defending the value for replacement in an event of loss or damage.
We are experienced in preparing formal written appraisals of your personal property to be used for estate or donation purposes.
The fair market value is the standard of evaluation for property being appraised for estate or donation purposes. The IRS defines the FMV as the price at which the property would change hands between a willing buyer and a willing seller, neither being under any compulsion to buy or sell and both having reasonable knowledge of relevant facts.
All appraisals are prepared in accordance with the Uniform Standards for Professional Appraisal Practice and code of ethics of the Appraiser's Association of America.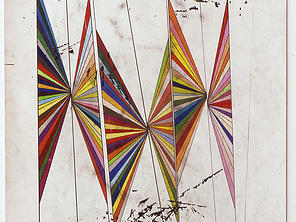 As an advisory firm, we have experience in the secondary market. We know the market players and can advise you on the best place to sell—auction versus private sale.
We are experienced in providing appraisals for bank loans and resales. Art can be the best investment in your portfolio, providing liquidity or collateral for a loan under the right circumstances.